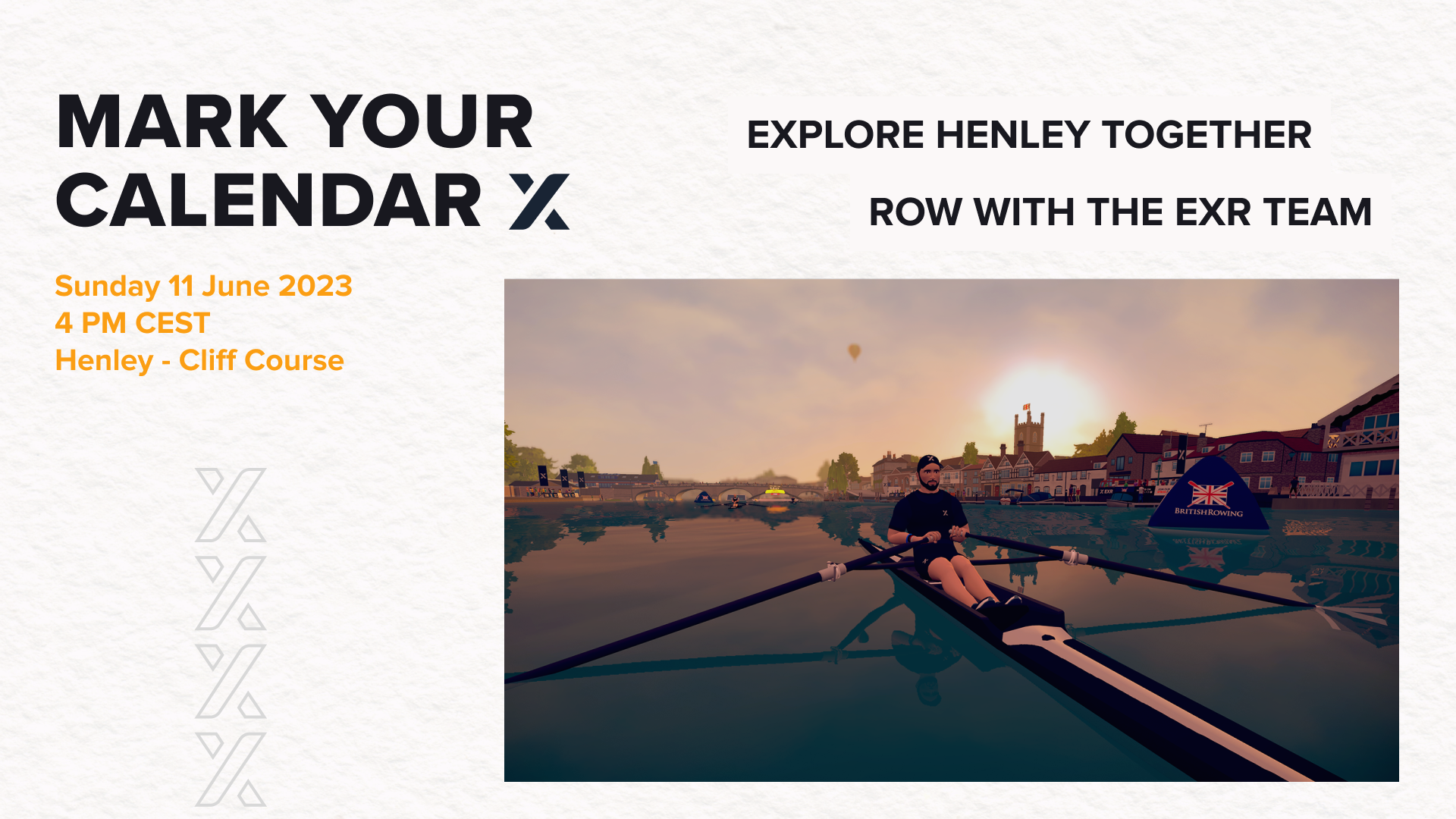 Join the EXR Team and explore EXR's newly released UK rowing map this Sunday, 11 June 2023 at 3 PM (BST) and 4 PM (CEST)!
This weekend, the EXR developers have an exciting 1 hour training session to bring the indoor rowing community together, from anywhere in the world. Take part in your own speed as you investigate the new Henley on Thames map, discover EXRs features and enjoy virtually indoor rowing together.
Everyone (including free trial users) can join in. Simply download the app, log into EXR, select Just Row, Henley's Cliff Course and enjoy your workout!
What is EXR?
EXR is a new indoor rowing app that provides an immersive experience for your indoor rowing sessions. 3D worlds, endless motivation, workouts, virtual rows, and much more.
Sign up to EXR and join fellow rowers on the virtual rivers now. EXR is available for iOS, Android, Windows and macOS and available to use with multiple indoor rowing machine manufacturers and compatible technology.
Once signed up, don't forget to head to the EXR Facebook page to keep up to date and involved in other future group rowing sessions soon.